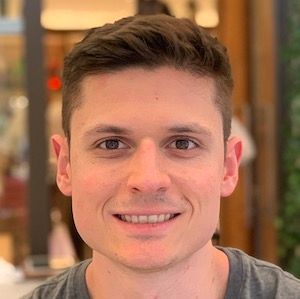 🛠 I'm working on a defense technology startup (not announced yet).
📈 I'm an angel investor (portfolio).
🦄 I was Cofounder and CTO of Blend, a lending platform that processes billions in loans daily. I helped build the company to over $1B in value and 400 employees. Blend went public in July 2021 ($BLND).
🏋️‍♂️ I'm a competitive powerlifter.
👩‍❤️‍👨 I'm married to Jane Marinelli. We're based in Austin, TX.
🤖 I was a software engineer at Palantir and studied computer science at Carnegie Mellon.
Contact
You can reach me at eugenemarinelli@protonmail.com or on Twitter.
Talks & Press
Elsewhere